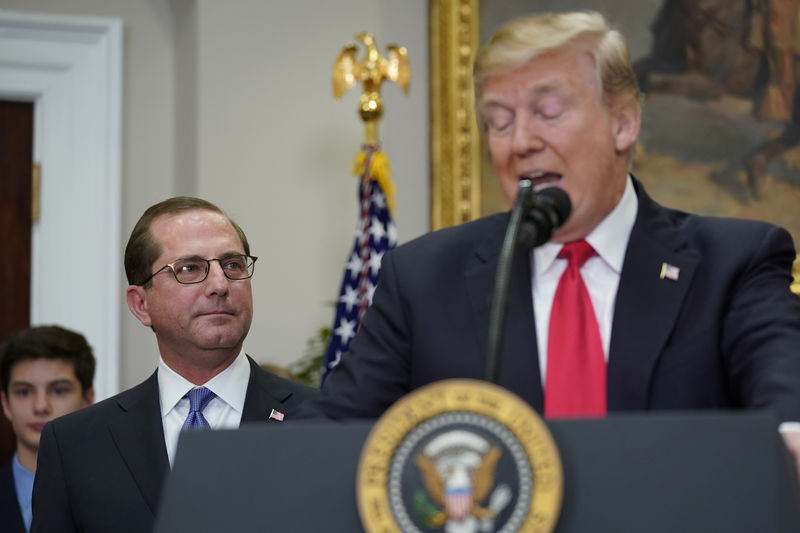 © Reuters. U.S. President Trump participates in swearing-in ceremony for HHS Secretary Azar at the White House in Washington
WASHINGTON (Reuters) – President Donald Trump on Monday charged the new U.S. health secretary with bringing down drug prices and to be tough on pharmaceutical companies about the widespread abuse of prescription opiates.
"He's going to get those prescription drug prices way down," said Trump at a swearing-in ceremony for Health and Human Services Secretary Alex Azar, adding that Azar would be "very tough" on drug companies and doctors about prescribing opioids.
sponsoredArticle = 'div-gpt-ad-1466339494851-0';