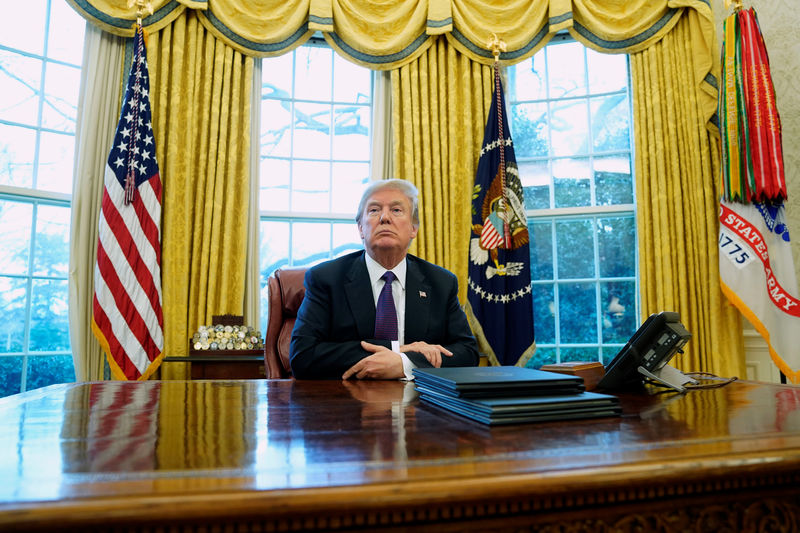 © Reuters. Trump signs directives to impose tariffs on washing machines and solar panels in the Oval Office at the White House in Washington
The following statements were posted to the verified Twitter accounts of U.S. President Donald Trump, @realDonaldTrump and @POTUS.
The opinions expressed are his own. Reuters has not edited the statements or confirmed their accuracy.
@realDonaldTrump :
– Tremendous investment by companies from all over the world being made in America. There has never been anything like it. Now Disney, J.P. Morgan Chase and many others. Massive Regulation Reduction and Tax Cuts are making us a powerhouse again. Long way to go! Jobs, Jobs, Jobs! [0658 EST]
— Source link:
sponsoredArticle = 'div-gpt-ad-1466339494851-0';